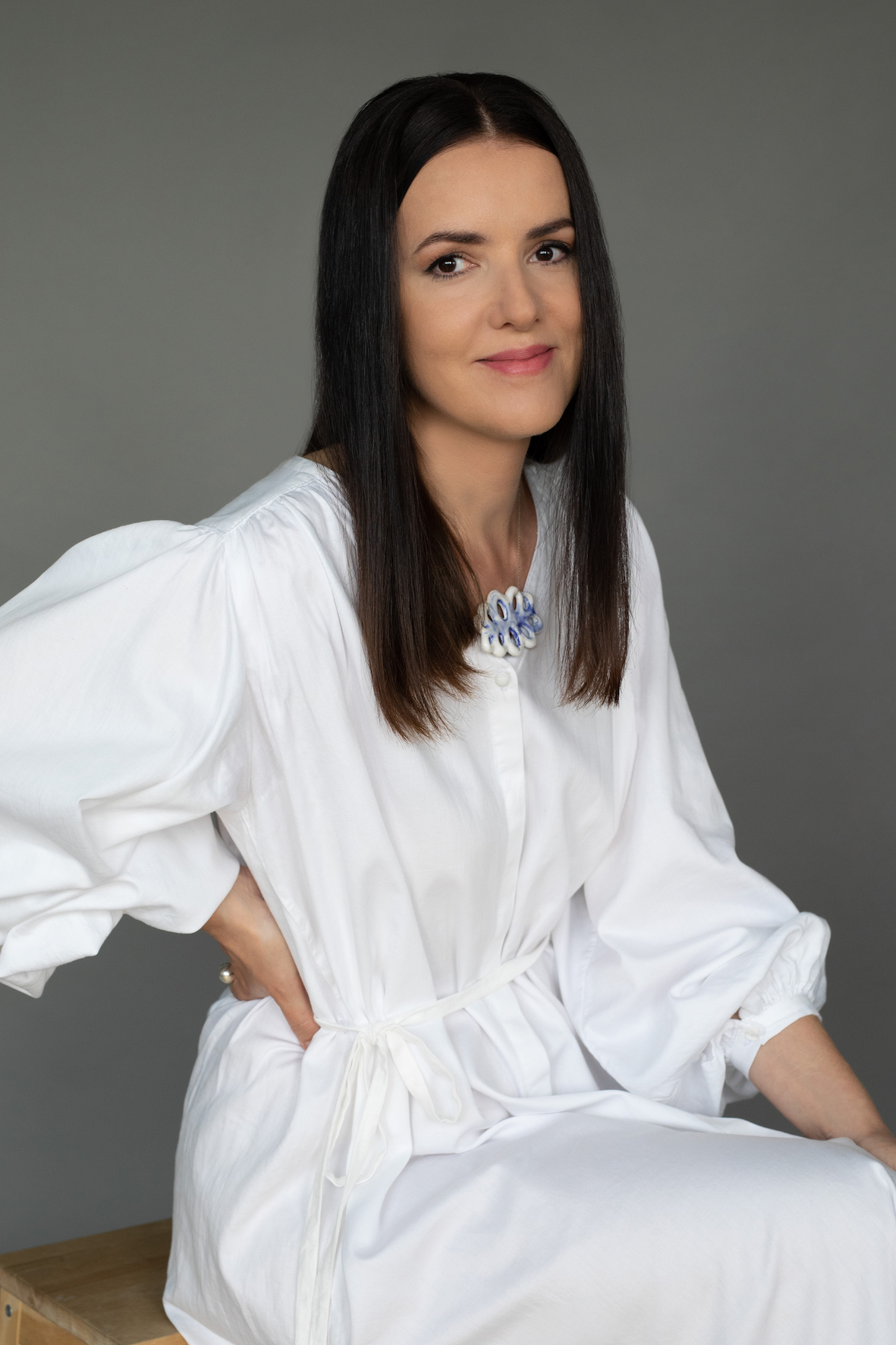 _Textile and fashion designer Lubica Poncik lets her work being inspired by folklore culture and by the great heritage of our ancestors. She uses traditional textile techniques such as bobbin-lace, crochet, weaving but surprisingly the final outcome of her work is fresh, unique and contemporary.
Big part of her work is created using sublimation print. She prints images and details taken from old traditional clothes or Haban faience (from western Slovakia)  directly onto textile fabrics and in this way she achieves an illusion of the old techniques applied on various fabrics. For Lubica Poncik is important to choose the right fabric, its quality, structure and colour.
Lubica Poncik presented her work at the fairs and fashion shows not only in Slovakia but also abroad, e.g. in France, Belgium, Germany, Italy or Czech republic.
Products coming out of Lubica´s studio are beautiful in its simplicity, originality. They are contemporary and emphasize femininity, individuality of each woman. Thanks to this fact her clothes and jewellery came to Australia or South America.